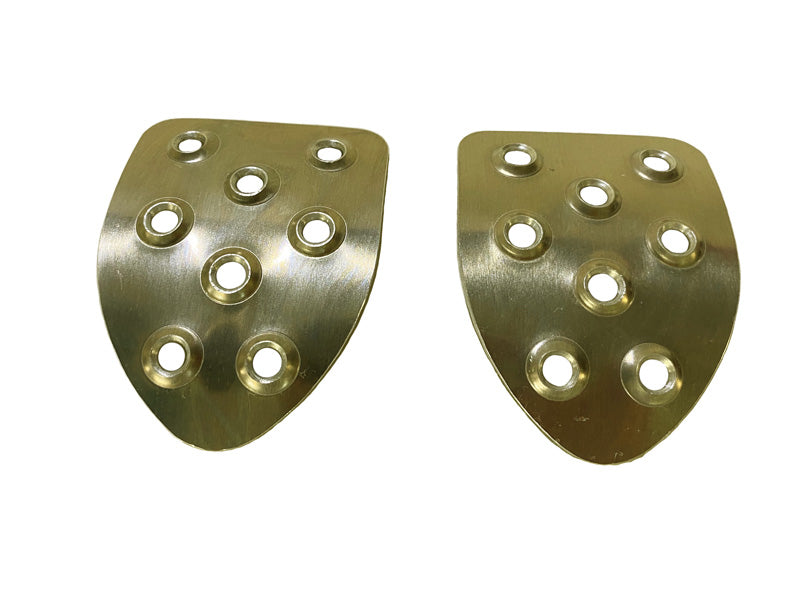 BMW E30 Clutch and Brake Pedals
$45.00
Upgrade the looks and ergonomics of your clutch and brake pedals. These pedals feature more surface area, and a curved lower half for improved heel-and-toe ergonomics, Dimples increase grip over the stock pedals. We noticed the biggest difference when driving with wet shoes. We developed custom tooling to create dimples aggressive enough for our liking.
Raw aluminum construction with stainless steel fasteners. Requires drilling into the factory pedals. Drill template, drill bit and hex key are included. Accelerator pedal and dead pedal are sold separately.
For manual cars only.