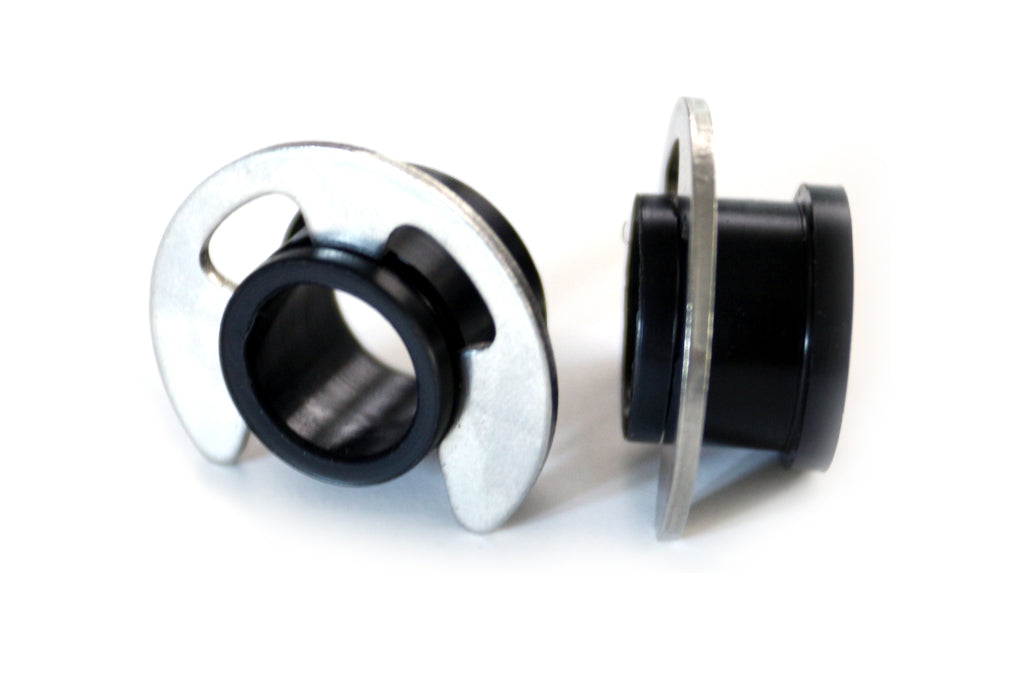 BMW E36 (Late Model February 97+) Throttle Pedal Bushing Set
$25.00
If you've seen little chunks of rubber lying in your footwell, these could be pieces of your throttle pedal bushings disintegrating. When the bushings crumble, it creates slack in the pedal movement, resulting in poor throttle response and failure of the throttle valve to fully open when the pedal is pinned to the floor.

We looked for replacement aftermarket bushings, but we couldn't find any with proper retention, so we created our own. Having our engineering roots in the aerospace industry, foreign object debris is always on our minds because loose parts can cause damage, malfunctions, and safety hazards. Having a method of captivating the parts is very important to us, so we created these bushings with retention clips.

Our bushings are machined from Delrin (acetal AKA polyoxymethylene). The low coefficient of friction and excellent wear properties of this material make our bushings more durable than the stock rubber bushings. Delrin also has negligible deflection under load, compared to rubber.
Due to this design, disassembly of the pedal assembly is not required for installation. The parts simply slide into place and the clips secure them in place.
Sold as a set of 2, which is enough to replace the bushings on 1 vehicle.
Note that this only fits E36s with a production date of February 1997 and onward. If you have a 1997 model year, you will need to verify the production date by looking at the sticker in the door jamb. This part replaces BMW part numbers 35411154172 and 3541110674.