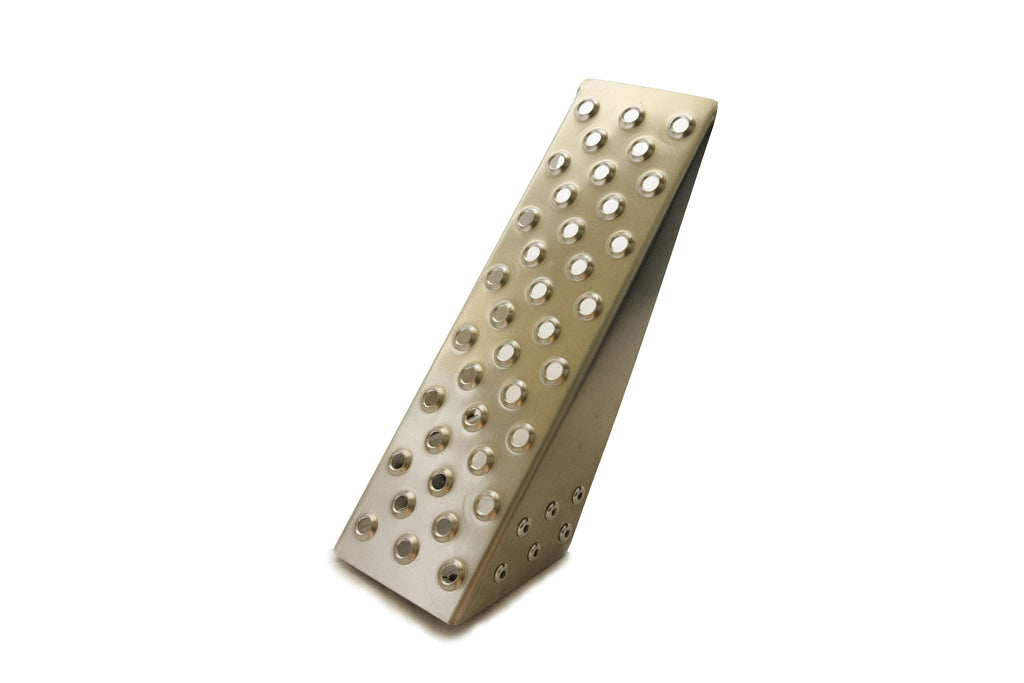 BMW E30 Aluminum Dead Pedal (Gen 2)
$70.00
Designed for our E30 track car, this lightweight, yet strong aluminum deal pedal will give your left foot a grippy place to stay between clutching. Forget about bracing your leg through corners,  and focus more on finding the perfect line. We developed our own custom tooling that produces dimples more aggressive than any we've been able to find.
Our second-generation design retains the same dimensions and styling as the original design, but further reduces weight 22% by utilizing custom machined nut plates and solid mil-spec aircraft rivets. We've also machined lightening pockets into the backing plate to reduce weight. We added a drill jig to the kit to simplify installation.
Each pedal assembly includes a backing plate, a drill bit, drill jig, a hex key and metric stainless fasteners. Designed, engineered and hand-assembled in Austin, Texas. Drilling through the floor pan is required.

Pedal is for cars without carpet and without foot protection bar.