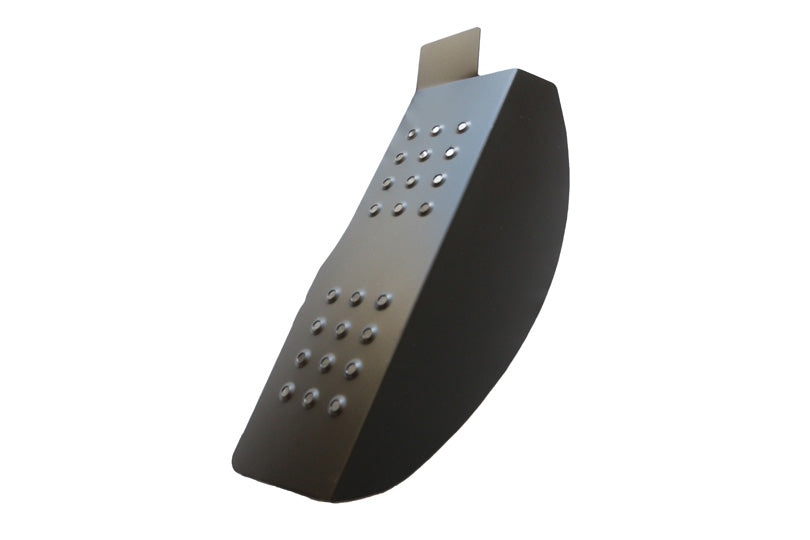 BMW E36 No-Drill Dead Pedal
$60.00
The E36 factory dead pedal (or footrest to some) isn't the best-looking design, and it isn't particularly grippy, either. Our no-drill dead pedal cover fits over the factory dead pedal and provides improved grip and aesthetics. Our dead pedal wraps around the factory dead pedal on three sides and uses a clip on the top for a secure fit without drilling.
Our pedal is made from lightweight aluminium and black-anodized to military specification MIL-A-8625 Type III for durability. This is the same coating used on many firearms because of its durability. Lesser anodization processes do not offer the same protection. This dead pedal has an understated look that complements the clutch, brake and gas pedals. You interact with the dead pedal nearly the entire time you are driving, so it makes sense to upgrade this touch point.
These dead pedals are lovingly hand-formed and dimpled one at a time in Austin, Texas.
For left-hand-drive coupes and convertibles only. Does NOT fit sedans, compacts or touring models. Our pedal fits over lateral trim panels (also known as kick panels or speaker panels) with BMW part numbers 51438135511, 51438135513, 51438135515, 51438135517, 51438173557 and 51438173559.